The registration to the XVIII Edition of "Havana Rhythm and Dance Festival" 2019 is now open
"HAVANA RHYTHM AND DANCE FESTIVAL" GUILLERMO BARRETO IN MEMORIAM 2019
The National Center for Cuban Popular Music is pleased to invite you to the 18th Edition of the Havana International Rhythm and Dance Festival "Guillermo Barreto in Memoriam", which will be held from March 5th through 10th, 2019, at many places such as: Karl Marx Theater, Salón Rosado de La Tropical, Casa de la Música de Plaza, Palco Hotel, El Sauce Cultural Center, among others.
In line with the event, there will be three new contests: the international percussion contest, the Casino dance and for Rumba dance contests.
Information about the bases and inscriptions to the competitions of the Tambor Festival 2019
Other Activities
In line with the Festival, there will be Master Percussion, Casino and Rumba Dance Classes, as well as Personalized Classes of these specialties. For further information, please contact the Organizing Committee.

Registration
Credentials with preferential prices before November 30, 2018. The payment must be made by using the credit cards, such as: PayPal and others.
Source: www.fiestadeltamborpopular.com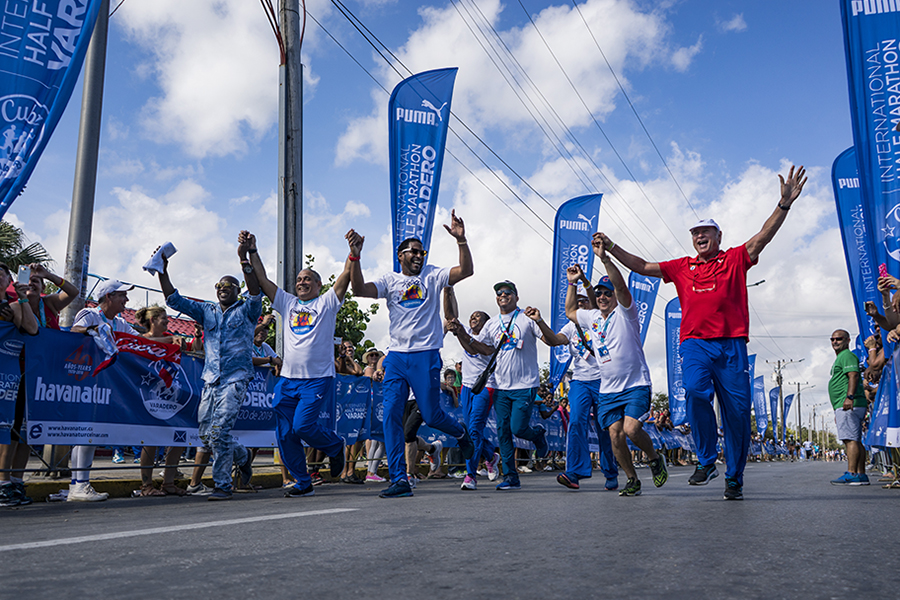 Varadero Half Marathon | 10k
On April, 15th 2018 the 1st edition of the International Half Marathon of Varadero, in Cuba, was celebrated, as well as the 10k. The race, organized by Fernando Pineda Travel Service and Cubadeportes together with the Athletics Federation of Cuba, the INDER and Pineda Sport, was a success. More than 800 runners of 15 different nationalities participated in the event.
The winner of the Half Marathon was the Kenyan athlete Timothy Kiplagaton the male category, with a finish time of 1h 03 min 53, and Tirusew Alamrew with a time of 1h 20 min 16 on the women category. The winner of the 10k was the Spaniard José Luis Blanco with 33 min 48.
Elite and recreational runners ran on a flat circuit, with a Caribbean atmosphere and an average temperature of 20ºC. All runners received T-shirts, medals and professional attention from the Organization.
In the Recreational Race of 3km, which was held after the Half Marathon, participants could enjoy running with Cuban Olympic champions such as Alberto Juantorena, Ana Fidelia Quirot, Javier Sotomayor, Yipsi Moreno, Caridad Colón, etc., a great number of Olympic medals crossed the finish line.
Be the first one to enjoy this unique and special event. Sport, beach and culture to the rhythm of Cuban music. What else can you ask for?
We are waiting for you next March 31st!