CIRCUIT DETAILS

Day 1: We arrived in Havana!

Arrival at Jose Marti airport in Havana. A driver of our company will be waiting to transfer you to a private house in the center of the city.

Night in private house.


Day 2: Havana and its beautiful history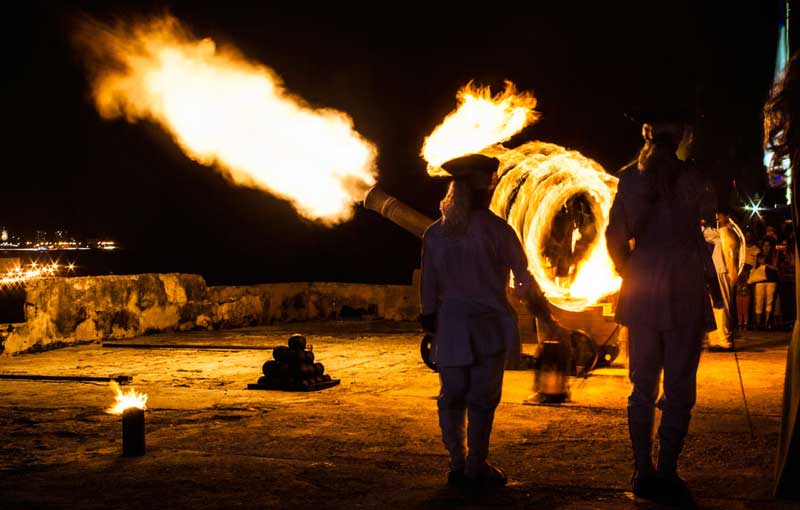 9.00 am Information meeting with your local agent. Then we will travel through Old Havana accompanied by a guide who will show you the beautiful 4 colonial plazas that Havana boasts as well as its streets and museums of the historical center of Havana. In the afternoon you will stroll in a beautiful 50's American car for 1 hour touring the 7 km long Malecón Malecon and visiting places like Revolution Square, La Rampa, Avenida 23 and the National Hotel. In the evening we recommend visiting the Morro, fortress located at the entrance of the Bay of Havana, and its ceremony known as El Cañonazo de las 9.

Night in a private home


Day 3: Havana on foot

Day off. Choose what you want to do. Havana opens its doors! Walk your streets and meet!

Night in a private home


Day 4: From Havana to Viñales

On this day, you will discover one of the most important protected reserves in the country, the Sierra del Rosario. On your way to Viñales you will be accompanied by a driver and guide. There will be a stop on the terraces, a green paradise where you can interact with the rural community and you can also enjoy a swim in the famous river San Juan. After an excellent lunch there, you can continue your route to Viñales.

Time of travel: Havana - Las Terrazas-Viñales (220 KM, 3 hours)
Night in a private home


Day 5. Viñales and their beauties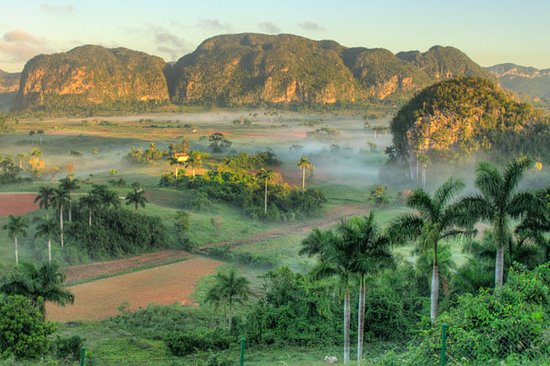 On this day you will discover unique landscapes and you will also be able to interact with the local community. There will be a guided walk through the Viñales Valley and local farms and plantations will be visited. This day you will discover the process of making tobacco and depending on the time of year you will see the planting, planting, harvesting and drying of tobacco. At the end of the tour you will be offered a typical Cuban lunch at an agroecological farm. In the afternoon you can visit the Mural of Prehistory and take a boat trip through the Cave of the Indio.

Night in a private home


Day 6: Discovering Cienfuegos

This will be the longest trip that will do until the moment but will have the possibility of getting in touch with Cubans and their daily life when traveling on their highways. This day you will discover Cienfuegos, the Pearl of the South, known as the most French city of Cuba since it was founded by French. We suggest the following activities: visit to the famous Teatro Tomas Terry and the Palacio de Valle. Walk your boulevard to Plaza Central

Time of travel: Viñales-Cienfuegos (460 KM, 5h)
Night in a private home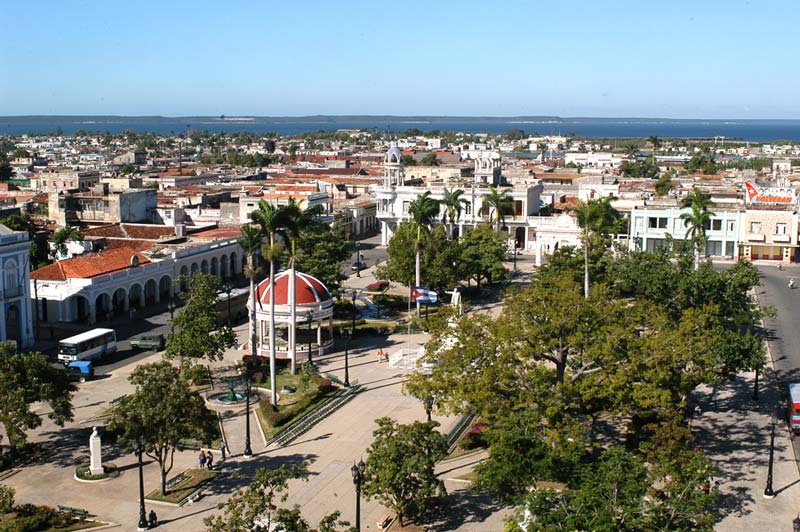 Day 7: Cienfuegos, the Pearl of the South

Breakfast. On this day you will visit the Botanical Garden of Cienfuegos, the third largest in the world in the Tropical Garden category. We also suggest a visit to the Guanaroca Lagoon where you will be in direct contact with nature, a unique experience. Then you will return to Trinidad where you will stay in a private house.


Travel time: Cienfuegos -Trinidad (85 kilometers, approximately 2 hours).


Day 8: Discover the city Museum: Trinidad

Discover an unparalleled colonial city declared by UNESCO as a World Heritage Site and known as the Open Air Museum City. You will have free time to visit its museums, its traditional market and its beautiful Plaza Mayor. At the end of the tour you can taste a typical Cuban cocktail in the Canchánchara bar.


In the afternoon you will visit El Valle de los Ingenios (Valley of the sugar cane mills) and El Mirador de la Loma del Puerto which at 192 m will offer a splendid view over the valley. Then you will visit the Iznaga Tower where you must climb its 184 steps to reach the top. In the evening you will have the possibility to dance in the "Casa de la Trova" or stairs.

Night in a private home



Day 9: Natural Paradise: Topes de Collantes

In the morning you will take the road that will lead you to Topes de Collantes, a natural paradise for nature lovers. Visit the Guanayara Park and walk with your local guide for a path of approximately 3 km to enjoy the waterfall known as El Rocío. You will have free time to enjoy the beautiful waters. At the end you will have a Creole lunch at a local restaurant. Remember that in Cuba the beach is everywhere. So you will spend the afternoon at the beach of Ancón and enjoy the turquoise waters.

Trinidad-Topes de Collantes- Trinidad (50 km, 45 min)
Night in a private home
Day 10: Cayo Blanco and its iguanas

After breakfast you will leave for Marina Ancón. At 9 o'clock You will begin a catamaran adventure to the cays of the Caribbean Sea. During your stay in Cayo you can do diving activities and you will have free time to enjoy the beach. Sailor's lunch. Return to Trinidad in the afternoon. Free afternoon.

Time of travel: Trinidad-Marine-Ancón Trinidad (20 km, 15 min).
Night in a private home


Day 11: Santa Clara: the city of Che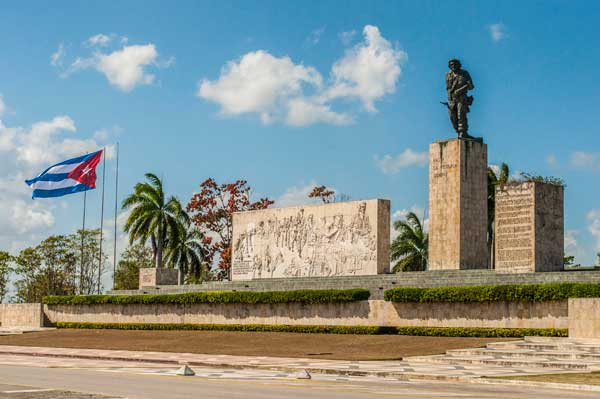 Breakfast. Departure to Santa Clara. Upon your arrival, you will be taken to the unavoidable mausoleum of Che Guevara, a museum and a monument to his memory are also available on site. Then visit the park Leoncio Vidal and the famous statue of the child of Bota. In the evening you can visit the Marquee and dance to the Cuban son.

Trinidad-Santa Clara (95 km, approximately 2 hours)
Homestays / Spare room rentals



Day 12: Camagüey and it´s Tinajones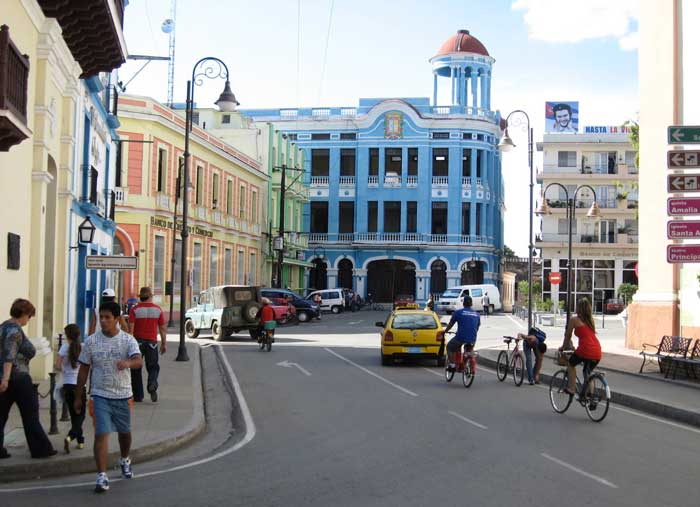 Breakfast. Departure to Camaguey at 7:00 a.m. At 11:30 a.m., enjoy an hour and a half rehearsal from the renowned folk dance company Camagua. Free lunch. At 5:30 p.m. You can tour the city in a bike-taxi accompanied by one of our guides who will explain the culture, customs and traditions of the people of Camagüey. As optional visits we suggest a visit to the Model of the city, visit to the 5 squares of Camaguey, Dinner in the Plaza de San Juan de Dios, restaurant 1800. To taste typical Cuban cocktails visit Casa de la Trova


Santa Clara -Camagüey (295 KM, 4:30 am)
Homestays / Spare room rentals


Day 13: A trip to 50 in Camagüey

City tour of Camagüey in an American car that will transport you back in time until the 50's. You can taste typical Cuban cocktails in the Architect's house and have a lunch at the Paladar Rocola Club, atmosphere and music from the 50's, everything is Planned !.

Homestays / Spare room rentals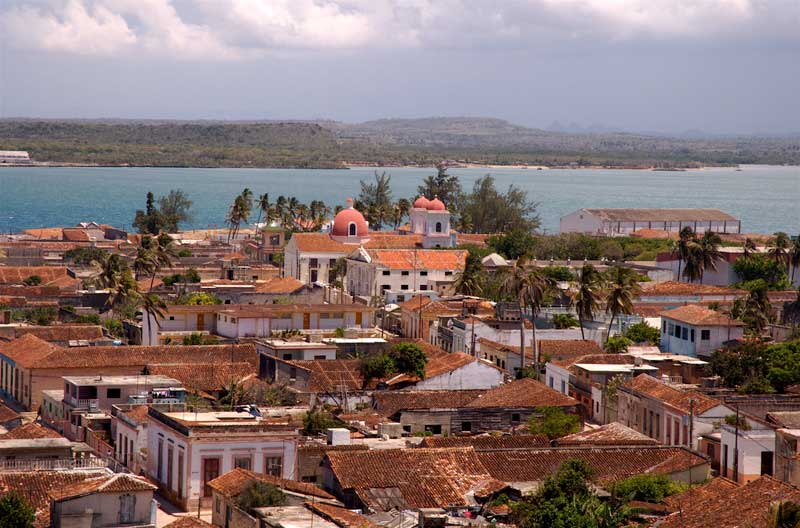 Day 14: Gibara, a colonial photo

In the morning you will go directly to Gibara. This coastal city will be your first contact with Cuba's colonial past. A colonial architecture with magnificent places, the ruins of Spanish buildings that transport us to the past. Lunch at a local restaurant. This is an opportunity to taste the good fresh fish.

Camagüey - Gibara (255 km, 3 hours and 30 min approximately)
Night in a private home


Day 15. Road to Santiago de Cuba

Departure to Santiago de Cuba. Just twenty kilometers before arriving in Santiago, will visit the Sanctuary El Cobre, dedicated to the Virgin of the Charity of Copper, patroness of all Cubans. We will continue to follow the road to Santiago. On arrival he has been installed in private homes. Afternoon salsa optional at Casa de la Trova.


Travel time: Gibara - Santiago de Cuba (186 km, approximately 2 hours)
Night in a private home


Day 16: Getting to know Santiago!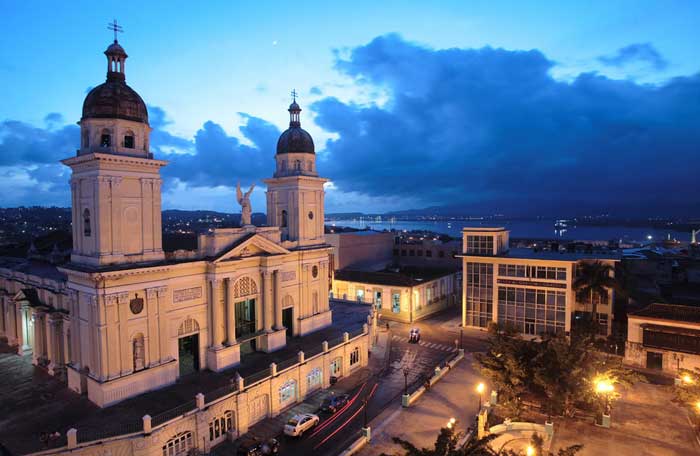 This day will be dedicated to knowing Santiago de Cuba, the second largest city in Cuba and the most revolutionary historically. Accompanied by one of our guides You will tour its streets and soak up its history in a 3-hour city tour. The visit will include Plaza Antonio Maceo, Padre Pico Street, Velázquez Balcony, Tivoli Theater, the old French Quarter. Lunch at a local restaurant. In the afternoon, we will visit the Moncada barracks, a place of great importance for history. End the day with a visit to the fortress of San Pedro de la Roca del Morro.

Night in a private home


DAY 17. From one end of the island to the other

In the morning, you will be taken to the airport to take a flight back to Havana (flight schedules to be defined according to availability). You will be met at the airport by one of our drivers and transferred to a private house.

Flight time Santiago de Cuba-La Habana (1h30)
Night in a private home


Day 18: Palma Blonde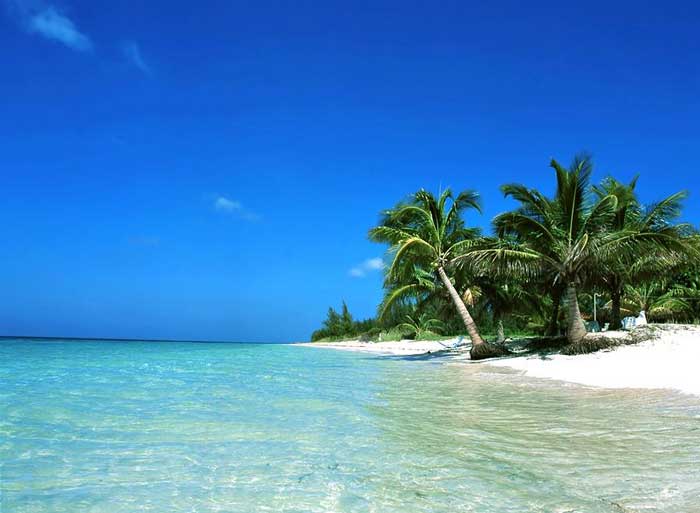 After breakfast you will leave for Cayo Levisa, a dream cay ideal for relaxing and de-stressing the whole trip around the island. You arrive at 10 o'clock to Palma Rubia, and you take a boat (35 min) that will lead you to Cayo. In this walk you can enjoy a unique landscape. Once in the cayo will bask in the sun on the beach, drink typical cocktails and you will have the opportunity to taste good seafood dishes.


Duration of the trip: Havana - Palma Rubia (230 km, approximately 4 hours, road in poor condition).
Overnight at Hotel Cayo Levisa (if available).


Day 19 and 20. Cayo Levisa, dream island!

Enjoy the beautiful beach of Cayo Levisa. Free time to sunbathe.

Overnight at Hotel Cayo Levisa (if available).


Day 21. Back to Havana

Departure at 5pm for Havana. Homestays / Spare room rentals.

Travel time: Palma-Rubia -La Habana (230 km, approximately 4 hours).
Night in a private home

Day 22 End of the adventure

he morning is yours, enjoy the last hours on Cuban soil. Do not miss the opportunity to taste a good cocktail in the most famous bars of Old Havana. Departure in direction to the airport of Havana. Have a good return to your country and come back soon!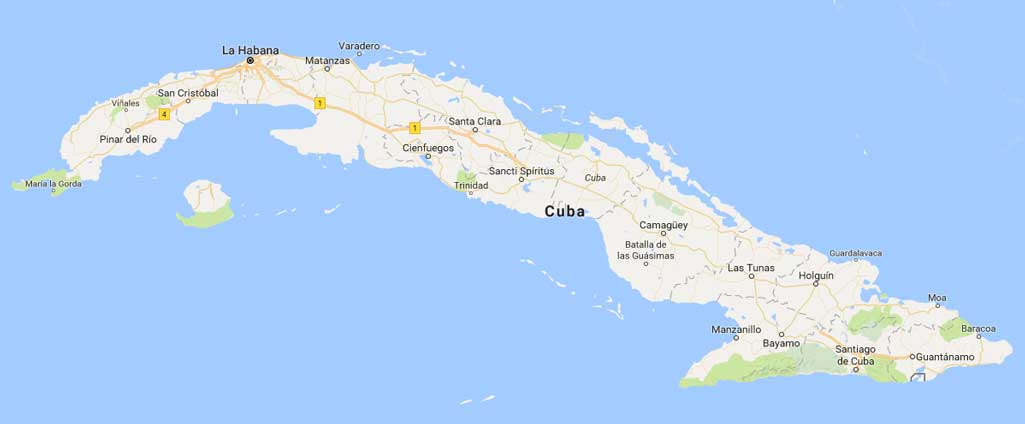 Prices:
| | | | |
| --- | --- | --- | --- |
| | 2 personas | 4 personas | 6 personas |
| Precio por persona +CHOFER GUIA | 2788 € | 2266€ | 1923€ |
| Price per person + RENTED CAR | 1923 € | 1627€ | |
This price includes:

All transfers mentioned.
Accommodation and breakfast throughout the circuit.
Meals mentioned in the program.
Driver / o / Rented car, manual transmission, unlimited kilometer of day 4 to 17.
Our assistance 24h / 24.
Flight from Santiago to Havana
The following activities: Old Havana City Tour, 1h American Carriage Ride, visits to terraces, vineyard excursion, Terry Theater Visit and Palace of the Valley, Guanaroca + Jardinbotanico excursion, typical Cuban cocktail in the Canchánchara Bar, Iznaga Tower, folk dance show , City tour by bike taxi in Camaguey city tour Santiago de Cuba,
All meals and drinks at the All Inclusive Hotel

This price does not include:

Optional visits suggested in the program such as: Excursion to Topes de Collantes, Excursion to Cayo Blanco, City tour the 50 in Camagüey,
Airplane ticket.
Cost of tourism visa.
Free meals or not mentioned in the program.
Drinks at meals (except the hotel's all-inclusive)
Péages.
Travel and repatriation insurance
Tips for guides and local workers

In case of car rental:
Deposit (deposit will be refunded at the end of the trip) - 200 CUC.
Rental car insurance 15-25 cuc / day.
Additional driver: 3 CUC Rent / day.
Drop Costs
Gasoline

* If you select the driver option available all these expenses are included.

Usual tip for the guide and / or driver between 2 and 3 cuc per person per day (optional)